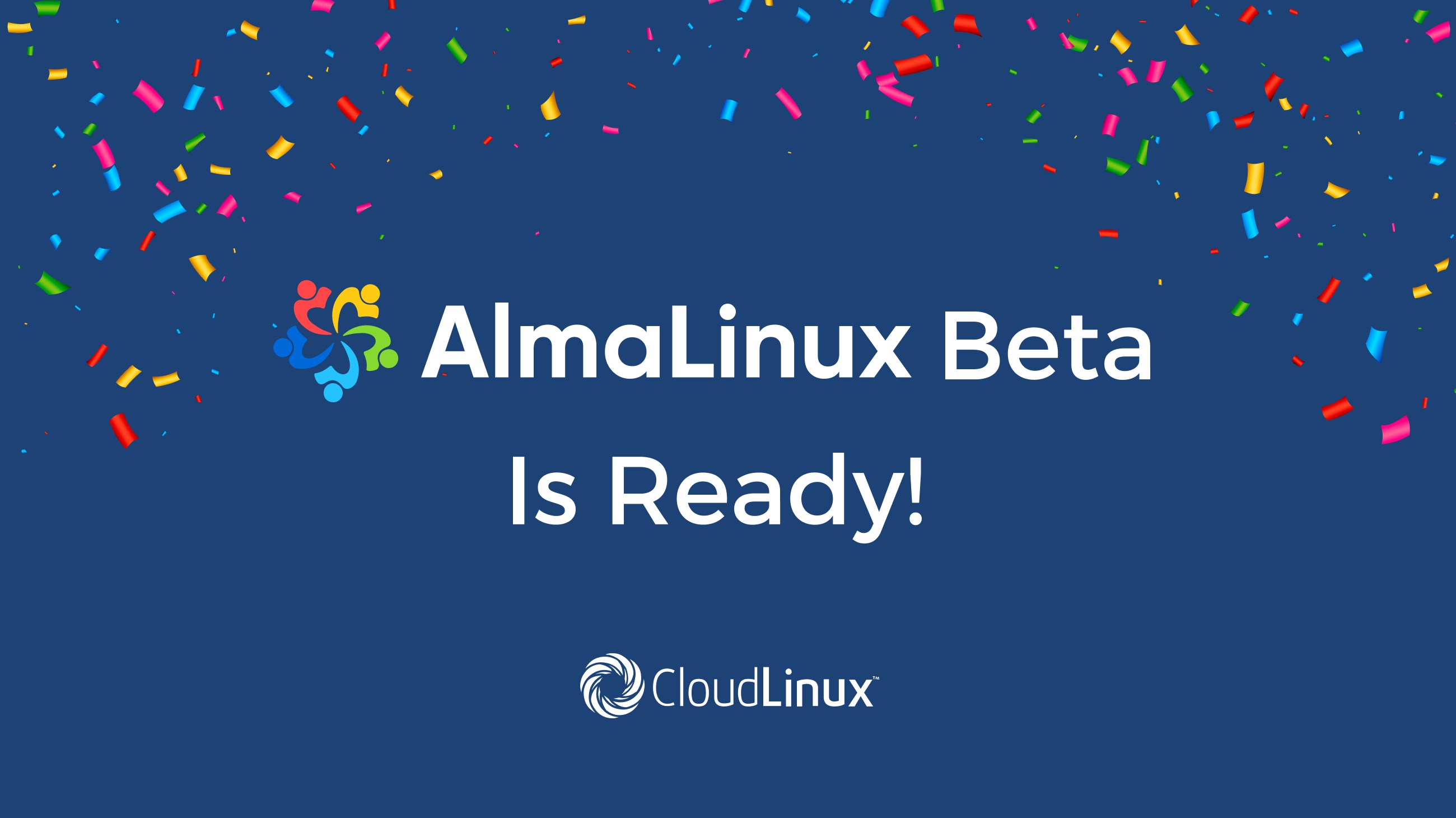 CloudLinux is proud to announce the release of AlmaLinux Beta. We've collected community feedback and built our new beta release around what you would expect from an enterprise-level Linux distribution. AlmaLinux is a completely free 1:1 binary compatible fork of Redhat Enterprise Linux (RHEL) 8 inspired by the community and built by the engineers and talent behind CloudLinux. Visit https://almalinux.org to download the Beta images.
With the Beta release deployed, we'd like to ask the community to be involved and provide feedback. We aim to build a Linux distribution entirely from community contributions and feedback. During AlmaLinux Beta, we ask for assistance in testing, documentation, support and future direction for the operating system. Together, we can build a Linux distribution that fills the gap left by the now unsupported CentOS distribution.
The AlmaLinux team set up all the necessary infrastructure to make it convenient for our contributors to provide their input. The public repository on Github is where we will finalize the source code for the system, and any additional documentation will be posted on the wiki. We set up the wiki and repository to make it easy for the community to provide as much information and feedback as possible. The AlmaLinux team will review every comment and request, but we ask that only registered contributors file bug reports to filter out spam.
To facilitate communication and help answer some of the common questions you might already have, we will be hosting a live QA webinar with the AlmaLinux team. The webinar will take place on February 10, 5 PM (UTC) / 9 AM (PST). Among the participants present will be Igor Seletskiy, CEO of CloudLinux, and Alexander Vinogradov, team lead of AlmaLinux.
You can sign up for our webinar here.
If you have any questions, comments, feedback or concerns, please feel free to send us your thoughts to hello@almalinux.org or send them during the webinar on Twitter with the hashtag #AlmaLinuxBeta.
CloudLinux and the AlmaLinux team would like to thank the community for their input. This is just the beginning for AlmaLinux, and we look forward to continued improvements and updates for the next generation enterprise-level Linux operating system.