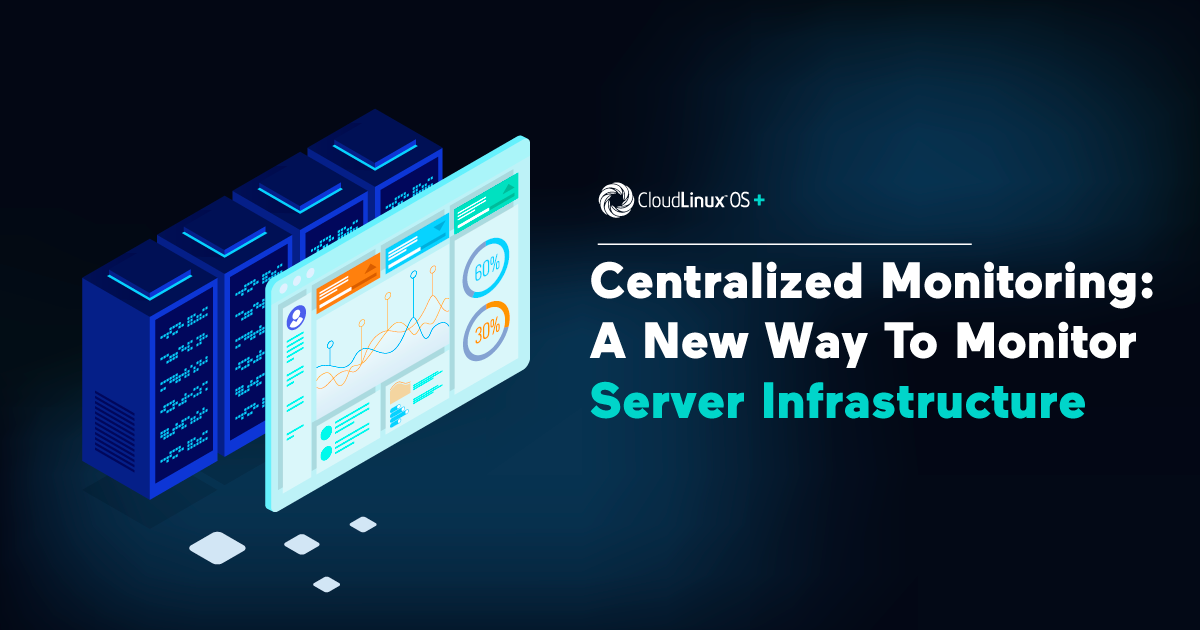 Hosting providers need to monitor their infrastructure to make sure they see problems emerging before they cause customer disruptions. Good infrastructure monitoring makes it possible to prevent service issues, instead of reacting to them after they happen.
The problem is, this sort of monitoring is difficult, costly, and time-consuming to manually set up and maintain. Centralized Monitoring solves this problem. It's a new tool included in Cloud Linux OS+ that enables sysadmins to easily monitor their server infrastructure. Easy to install and operate, it's a tool that works right out of the box.
A Detailed Look At Server Load
Centralized Monitoring enables sysadmins to monitor all their servers, determine the load on each one, and identify the users creating the most load. If a domain is using an inordinate amount of CPU, memory, or disk resources, this tool helps bring it under control.
It provides a detailed look at the load on any and all servers throughout your infrastructure. Centralized Monitoring enables sysadmins to easily monitor:
Application availability
Server performance (RAM, CPU, disks, system load, network, open files, IO)
Hardware temperature
Number of users
Apache connections
MySQL connections
CPU steal time for VM
Per-user resources (CPU, and physical memory usage, entry processes, IOPS, IO usage, MySQL CPU and IO usage)
Watch this video to see how it's done.
Help Us Test This New Tool
We'd like you to help us test this new tool, to ensure that it meets your requirements. To become a beta tester, just login to CLN and click on the CloudLinux OS+ beta testing banner.
Note: to participate in beta testing, you'll need a CloudLinux OS license ordered directly from CloudLinux.
Get Early Access To CloudLinux OS+
Centralized Monitoring is included with CloudLinux OS+. To learn more about our new OS, you can sign up for early access.