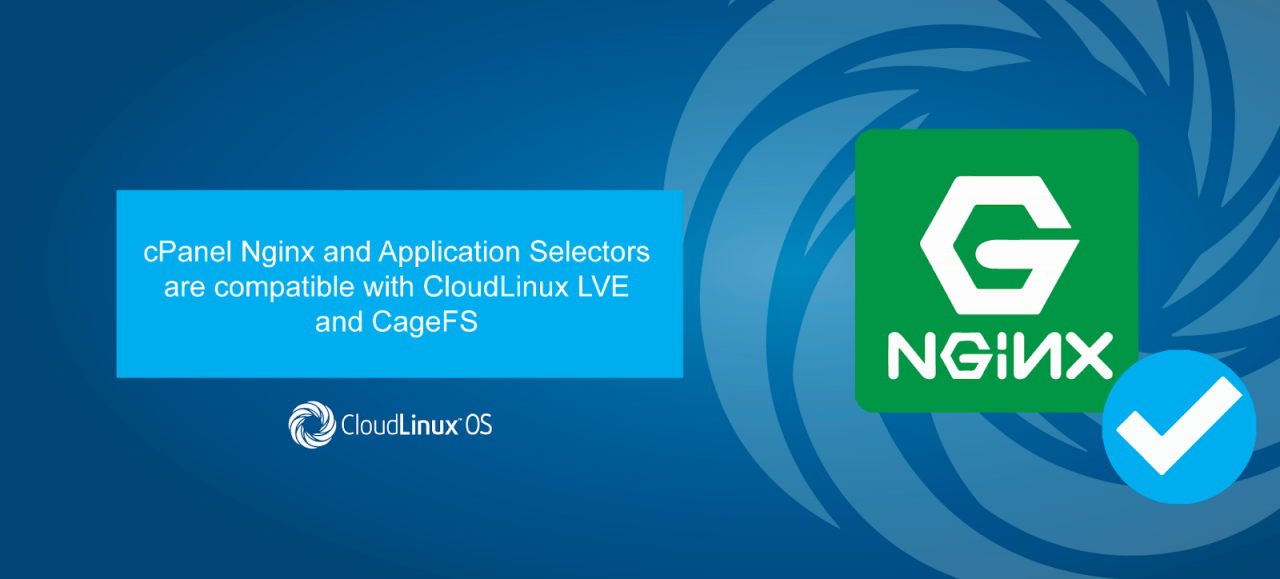 Recently, cPanel added support for the
Nginx
web server and for
Python
and
Node.js
applications.
We have checked the compatibility of ea-nginx and cPanel application Selectors with CloudLinux LVE and CageFS.
All tests passed successfully and all processes started by ea-nginx and cPanel selectors are launched inside LVE and CageFS.
Don't forget, you can use Ruby/Python/Node.js Selectors from CloudLinux. Here you can find a large number of supported versions for Ruby/Python/Node.js applications.
Note: Nginx support is currently experimental.