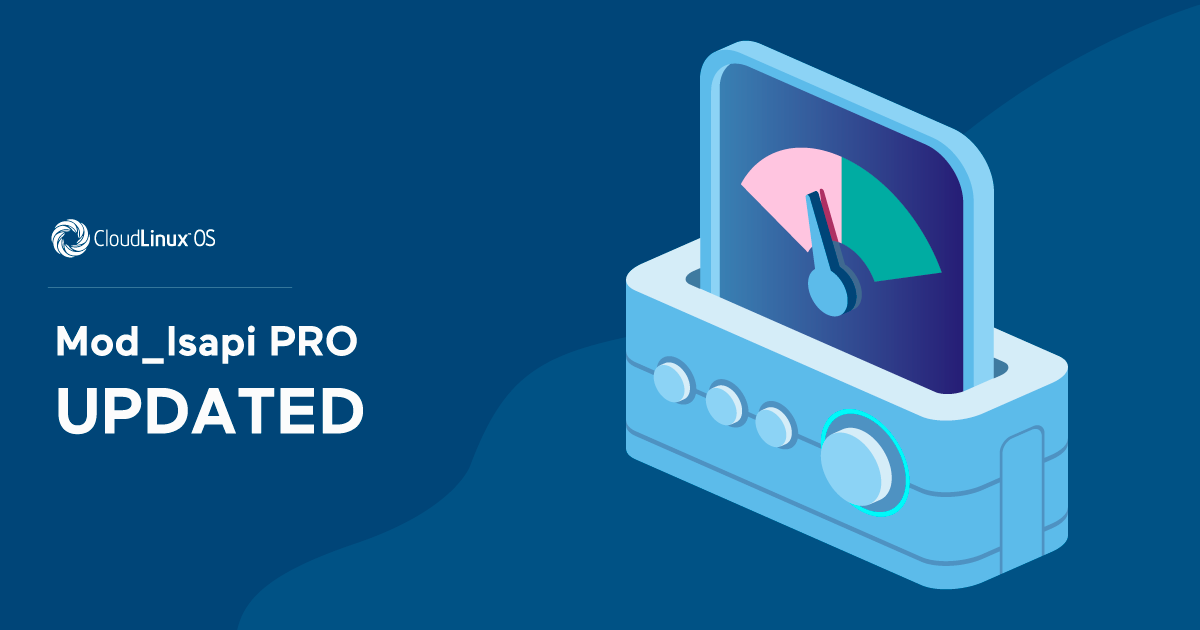 New updated mod_lsapi PRO packages have been scheduled for gradual rollout from our production repository (CloudLinux OS 6).
Rollout slot: 9
Rolled out to: 0.2%
ETA for 100% rollout: February 24
---
Changelog
liblsapi-1.1-57.1
mod_lsapi-1.1-57.1
ea-apache24-mod_lsapi-1.1-57.1
httpd24-mod_lsapi-1.1-57.1
MODLS-878: Custom control panel integration was improved. You can find more details in the documentation.

MODLS-877: Support of alt-php81 was added.
Installation
To install mod_lsapi PRO, follow our documentation for the instructions.

Update
For EasyApache 4:
# yum update liblsapi liblsapi-devel ea-apache24-mod_lsapi
For Plesk and no control panel RPM-based platforms:
# yum update mod_lsapi liblsapi liblsapi-devel
For httpd24:
# yum update httpd24-mod_lsapi liblsapi liblsapi-devel
Immediate update (via bypass)
For EasyApache 4:
# yum update liblsapi liblsapi-devel ea-apache24-mod_lsapi --enablerepo=cloudlinux-ea4-rollout-9-bypass --enablerepo=cloudlinux-rollout-9-bypass
For Plesk and no control panel RPM-based platforms:
# yum update mod_lsapi liblsapi liblsapi-devel --enablerepo=cloudlinux-rollout-9-bypass
For httpd24:
# yum update httpd24-mod_lsapi liblsapi liblsapi-devel --enablerepo=cloudlinux-rollout-9-bypass