Igor Seletskiy, CEO and Founder, CloudLinux Inc.
Recently I stepped down from my positions as the Chair of the Board of Directors and
Member of the Board of AlmaLinux OS foundation. It was a very easy decision to make for three reasons.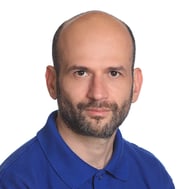 I am confident that we have set up a proper, community-based governance model to make sure that AlmaLinux OS will be wildly successful.
The board is already comprised of smart, capable individuals from different companies - and there is a plan on how to elect a few more people onto the board, to diversify even further.
And the last reason - I wanted to highlight the fact that CloudLinux and TuxCare don't have control over AlmaLinux OS Foundation.
When we created the concept of AlmaLinux back in December, shortly after Red Hat announced EOL for CentOS 8, the most important part for us was to make it community-owned, not just "community-controlled", whatever that might mean. We realized that corporate ownership of any kind would be a terminal illness for such a project. We wanted to make sure that all the trademarks, copyrights and infrastructure would be owned by a non-profit organization, similar to the Linux Foundation. In our view, the lack of proper ownership structure is what allowed Red Hat to acquire the CentOS project in the first place, and EOL CentOS 8 later on. The CentOS project was never a non-profit organization and lacked proper governance - that was its weakest point.
We also wanted to make sure that the project will be self-funded through corporate sponsorship, and wouldn't have to come up with a way to milk the "customer".
It wasn't an easy route. It is the first non-profit organization I have ever set up, and I have to thank Simon Phipps for guiding us on that road. It took us quite some time to form the initial board, come up with bylaws, re-do them, come up with a membership structure - all while releasing rock-solid AlmaLinux 8.3 and 8.4 and creating a community around it. We have provided errata (something the original CentOS project never did), began to open-source our build, and infrastructure components, prepared CIS Benchmarks, images for AWS, Azure, Equinix, Oracle, GCE, Vultr, Linode - and many other clouds. We added support for Raspberry Pi. We released a UBI compatible docker image set. We have focused on being part of the large CentOS ecosystem, CentOS Stream, and Red Hat ecosystem by contributing upstream.
I am very proud of these accomplishments. We did a lot! Most importantly, we have created an organization - where everyone who contributes - has a vote. If you contribute an AlmaLinux mirror - you can become a member, and vote. If you contribute code, documentation, a bug fix, graphic design - you can become a member and vote. We welcomed corporate sponsors - and we plan to use the money we will collect to do FIPS certification (and any other certifications needed by the community), send contributors to related conferences, and promote AlmaLinux. We want to expand AlmaLinux beyond where CentOS was used. We truly believe in a 10 years+ stable lifecycle for the OS, and we want to make sure everyone can benefit from it.

So, here we are. I am no longer on the board - and I am no longer deciding what is next for AlmaLinux OS Foundation. I will continue to be heavily involved in the day-to-day of AlmaLinux. CloudLinux and TuxCare will continue being just one of many corporate sponsors. benny Vasquez was voted to become a new chair of the board, and I am sure that the foundation and the board will flourish under her guidance.