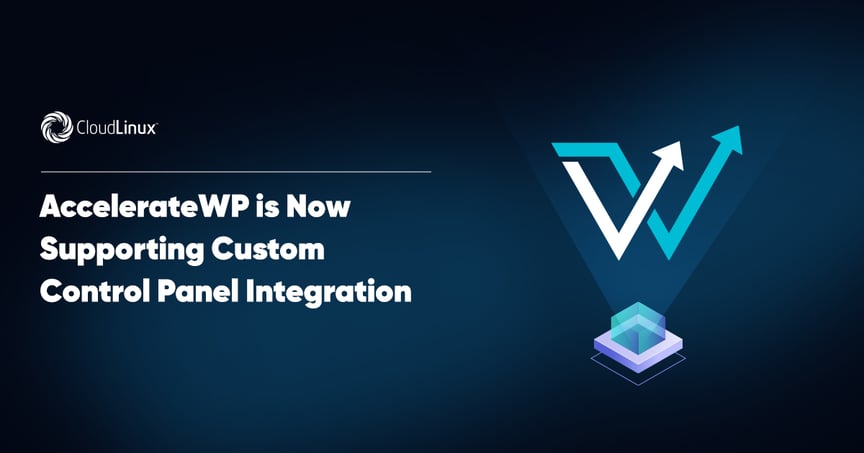 Are you a hosting provider with a custom panel or utilizing software like CWP, AISO, InterWorx, Planet Hoster, Cyberpanel, Cyberfusion, SPanel, or Webuzo? If so, this news is tailored just for you! You now have the incredible opportunity to utilize the AccelerateWP feature and gain valuable insights from SmartAdvice and X-Ray.

Reach out to your vendors to inquire about the availability of these exciting tools for integration with your control panel. Or initiate your own integration process for a custom panel. Don't let this chance to elevate your website management capabilities today!
We are thrilled to announce that AccelerateWP and SmartAdvice, along with X-Ray, are now accessible for seamless integration with any custom control panel utilizing the CloudLinux OS Shared Pro license. This integration opens up a world of possibilities, allowing you to leverage the powerful features of both AccelerateWP and CloudLinux OS Shared PRO seamlessly. In this technical blog post, we'll guide you through the integration process, ensuring a smooth experience without any marketing fluff.
By following the instructions detailed in our documentation you gain access to all current features together with AccelerateWP. This ensures maximum support and compatibility, empowering you to provide an enhanced hosting and business experience for your clients.
Integration
When it comes to integrating CloudLinux OS PRO with your control panel you can follow our guide here using the new API.
Complete integration grants you access to the full suite of CloudLinux OS features and ensures you stay up-to-date with any future enhancements. This approach is necessary for comprehensive support and functionality. While there are other methods of integration (such as using low-level CLI utils, or the older generation limits API) these methods are not recommended for production use.
We value your feedback and would love to hear from you in the comments! Don't hesitate to share your experiences, suggestions, or any questions you may have. We're here to listen and engage with our community, so let's start the conversation in the comments below!