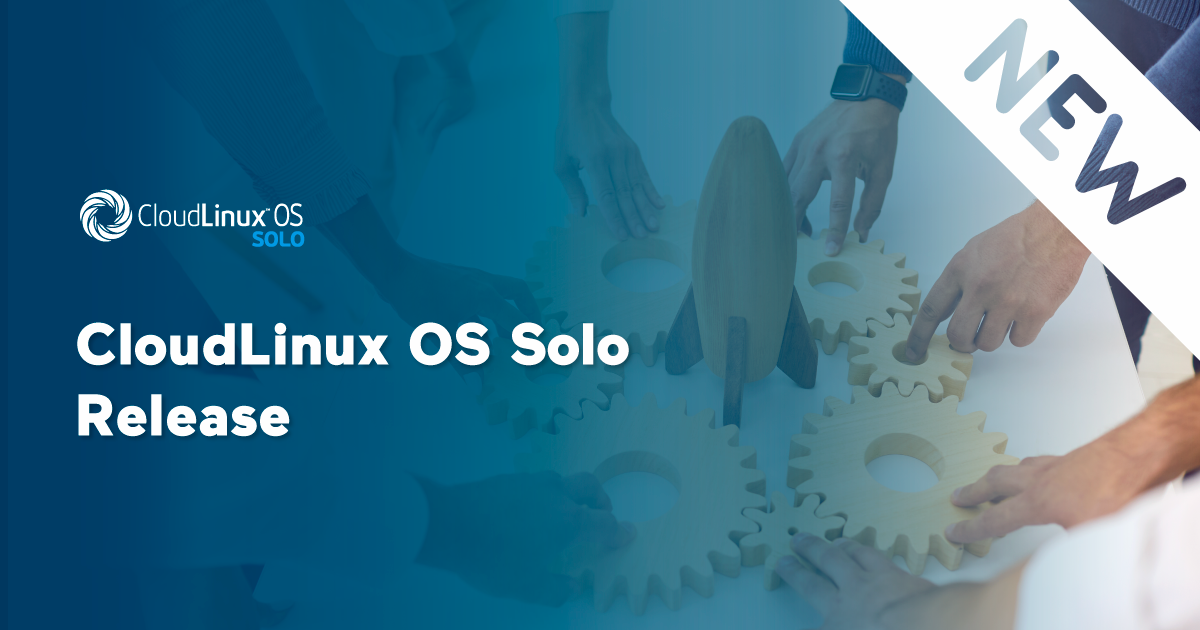 Today, I'm very pleased to announce that a new operating system for VPS and dedicated servers with a single hosting account for any number of websites – CloudLinux OS Solo – released to beta.
To know more about CloudLinux OS Solo, read this blog post.
You can find installation instructions in the documentation.
Changelog
lvemanager-7.1.0-2
lve-utils-5.2.3-1
cl-end-server-tools-1.1.7-1
lve-wrappers-0.7.1-1
lve-stats-4.1.1-1
cloudlinux-linksafe-1-2.1
web-monitoring-tool-2.0.1-1
liblve-2.1-1
cagefs-7.2.0-2
cldeploy-1.73
alt-php-xray-0.3-5
alt-php-ssa-0.1-9
alt-python27-cllib-3.1.3-2
rhn-client-tools-2.8.16-14.cloudlinux.5
lvemanager-xray-0.5-2
cloudlinux-solo-meta-1.0.1-2
ea-profiles-cpanel-1.0-53.cloudlinux.1
alt-php-internal-alt-php74-7.4.19-2
Added CloudLinux OS Solo support