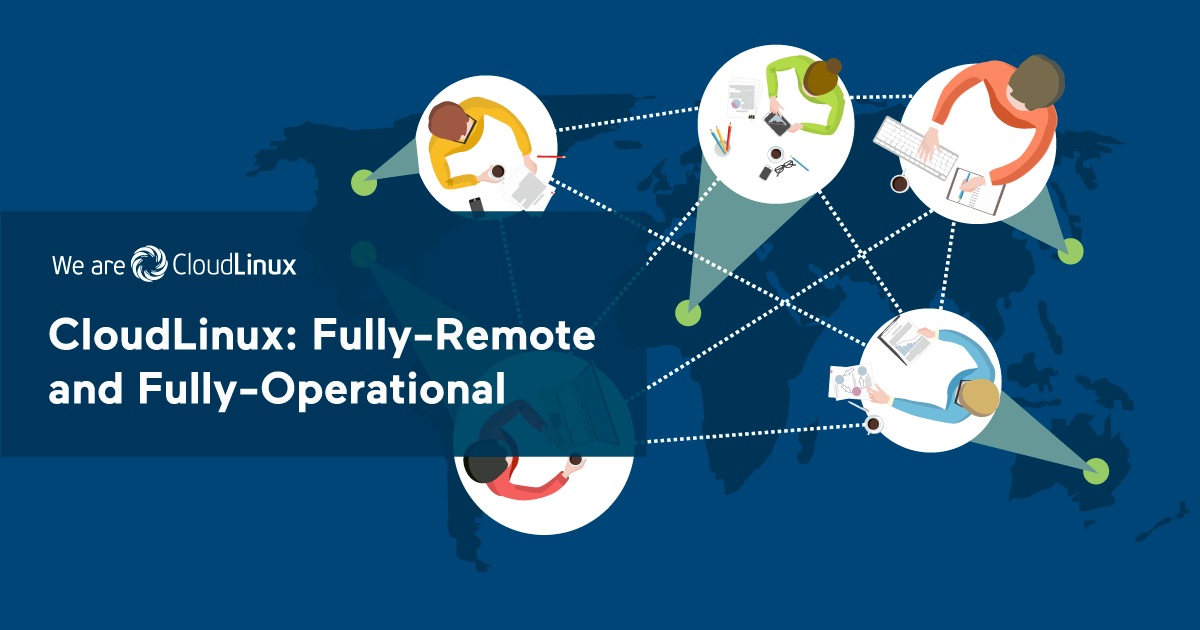 We at CloudLinux would like to assure our customers that the COVID-19 (coronavirus) pandemic has not affected our operations. We're providing the same level of support and delivering the same number of updates as we did before it appeared.
We're able to do this because every single one of our 170+ employees works remotely. In the five years that we've been a fully-remote company, we've become proficient at running all of our operations online, and this is benefitting our customers now.
With employees in 12 countries, we have multiple redundancies across departments, and our online processes, systems, and tools are particularly robust. They're enabling us to continue operations just as we always have, despite the spread of COVID-19.
If and when this crisis intensifies, we'll be well-prepared and well-positioned to provide all the services and support our customers have come to rely on:
24/7 support
Live kernel patching with KernelCare
Regular updates for CloudLinux OS & Imunify products
Regular antivirus and WAF updates
For companies that are unfamiliar with remote operations, and would like to start adopting them, we at CloudLinux offer our help and expertise. If you'd like to learn more about how a fully-remote company works, please subscribe to our blog. We'll soon be publishing a post that describes our remote-work arrangements in detail.