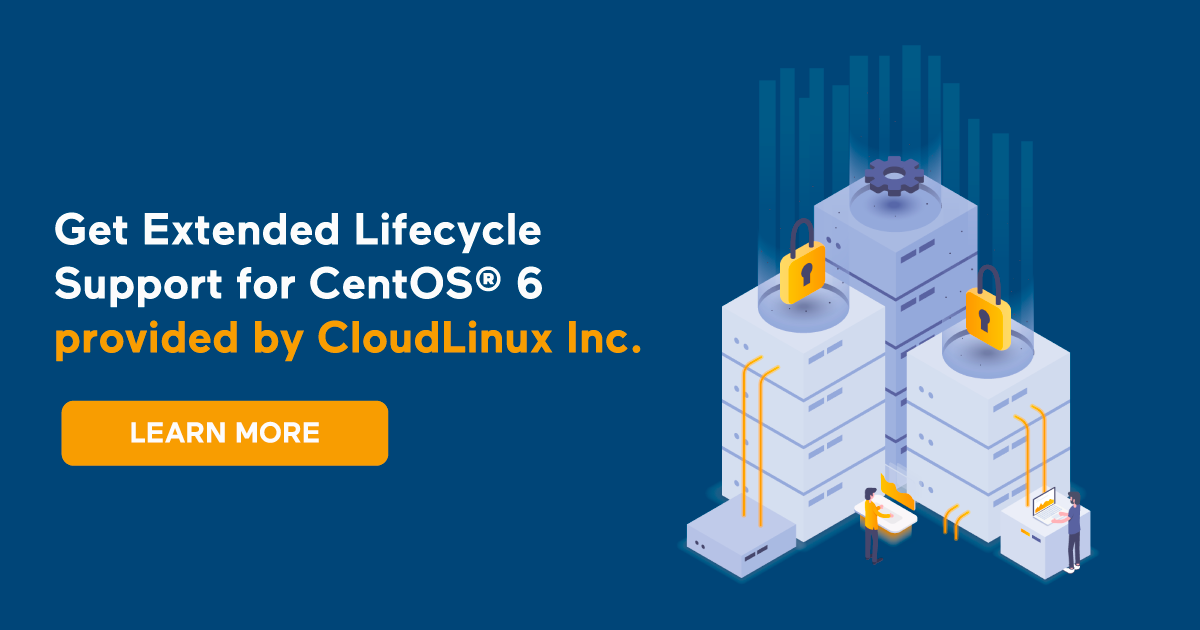 CentOS support for version 6 ends in November 2020. Is this bad news for enterprises and hosting providers running CentOS® 6 that won't be ready to migrate? Not necessarily, because CloudLinux is offering extended lifecycle support for CentOS® 6*.
Our extended lifecycle support provides continued patching and security updates for critical elements such as Apache, PHP, MySQL, Glibc, OpenSSL, and OpenSSH.
This extended lifecycle support runs through June of 2024, and costs less than you might think. For 1-500 servers running CentOS 6, it's $5* per server per month and for 500+ servers, it's $3* per server per month (*require a 12-month commitment. For month-to-month subscriptions the pricing will be $6 for 0-499 servers and $3.60 for 500+ servers). It's available starting June 1, and no payment is due until December.
If you'd like to get extended lifecycle support for CentOS® 6 provided by CloudLinux Inc., just contact us at sales@cloudlinux.com or sign up online. More details at https://www.cloudlinux.com/extended-lifecycle
*The CentOS Project has not endorsed and is not affiliated with Cloud Linux or the Extended Lifecycle Support for CentOS® 6. CentOS® is a registered trademark of Red Hat, Inc.