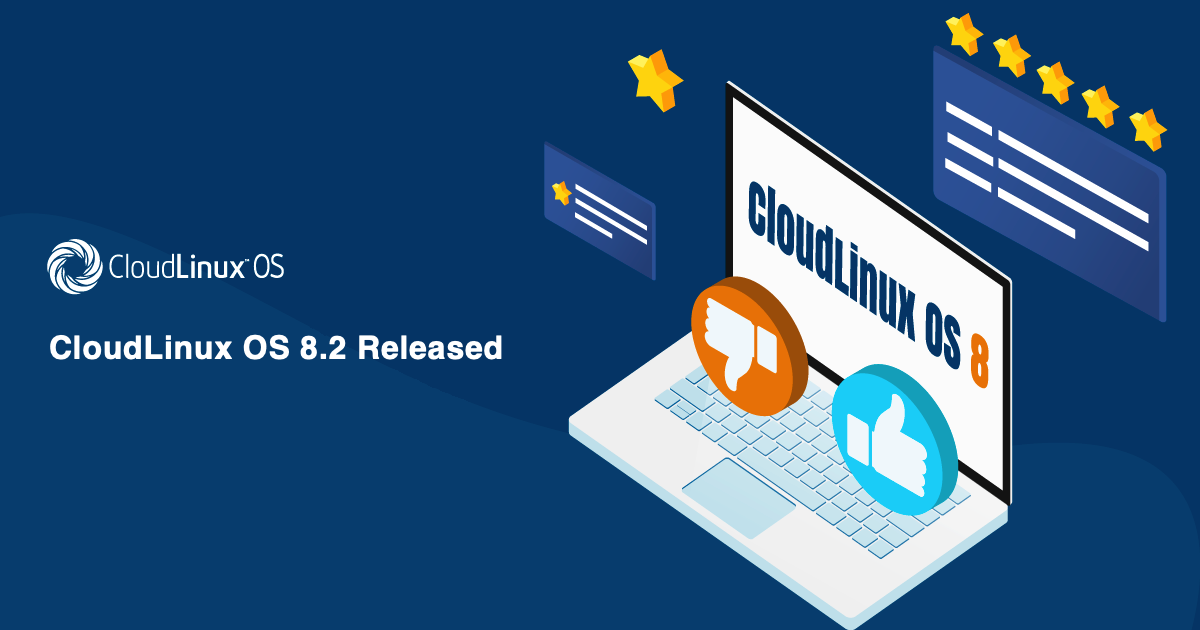 I'm very pleased to announce that a new CloudLinux OS 8.2 has been scheduled for gradual rollout from our production repository and will be available for all customers in a week.
You can find upstream release notes here: https://access.redhat.com/documentation/en-us/red_hat_enterprise_linux/8/html/8.2_release_notes/index
Notable Changes
Known issues
You may see the 8.1 version and name in a grub2 menu entry. Our kernel developers are working on a new RHEL 8.2 version based kernel and it will be available soon. The rest of the system is up-to-date with the latest packages.
How to upgrade
Due to the changed repository structure in this release, you should update the cloudlinux-release package first:
dnf install cloudlinux-release
You can also install it from the bypass repository if you really don't want to wait until the gradual rollout phase will be completed:
dnf install cloudlinux-release --disablerepo=* --enablerepo=cloudlinux-rollout-2-bypass
If you previously did any changes in the /etc/yum.repos.d/cloudlinux.repo file manually, dnf will not update it automatically for you. Then you will need to do the following:
mv /etc/yum.repos.d/cloudlinux.repo /etc/yum.repos.d/cloudlinux.repo.old-8.1
mv /etc/yum.repos.d/cloudlinux.repo.rpmnew /etc/yum.repos.d/cloudlinux.repo
After the cloudlinux-release package upgrade is finished, do the full system upgrade using the following command:
dnf upgrade