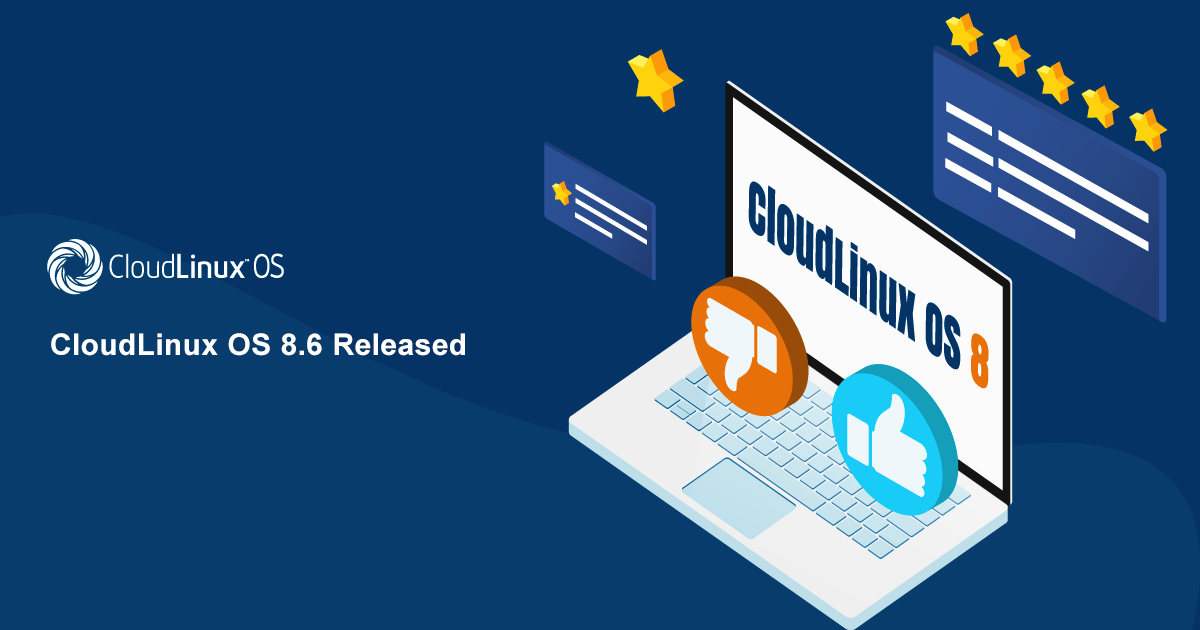 We are pleased to announce that a new CloudLinux OS 8.6 is now available.
Rollout slot: 5
Rolled out to: 0.5%
ETA for 100% rollout: June 13
Changelog
The kernel is updated to version 4.18.0-372.9.1.1.lve.el8 to match RHEL 8.6

LVE kernel module is updated to version 2.0-43

Added new module streams:

PHP 8.0

Perl 5.32

log4j 2

container-tools 4.0

Added drop-in configuration files support to OpenSSH
Please refer to the RHEL release notes for a full list of changes in this release.
How to upgrade
We've started a gradual rollout of the updated cloudlinux-release package that brings necessary repo updates for 8.6.
Follow these steps to upgrade CloudLinux 8.5 to 8.6 manually:
Update the cloudlinux-release package from the rollout slot:
# dnf --enablerepo=cloudlinux-rollout-5-bypass install cloudlinux-release

Do system upgrade:
# dnf update

Review the dnf output and accept the update.
Important Note
CloudLinux 8.6 repos have fewer packages than CloudLinux releases before 8.5. Starting with version 8.5, CloudLinux is based on AlmaLinux, which is 1:1 RHEL or CentOS and doesn't provide several devel and static packages. These packages are in the devel repo now that is disabled by default. If needed, you can enable the devel repo while installing packages, though it is not recommended to update from it or enable it permanently.
Here is an example:
# dnf --enablerepo=devel install bash-devel