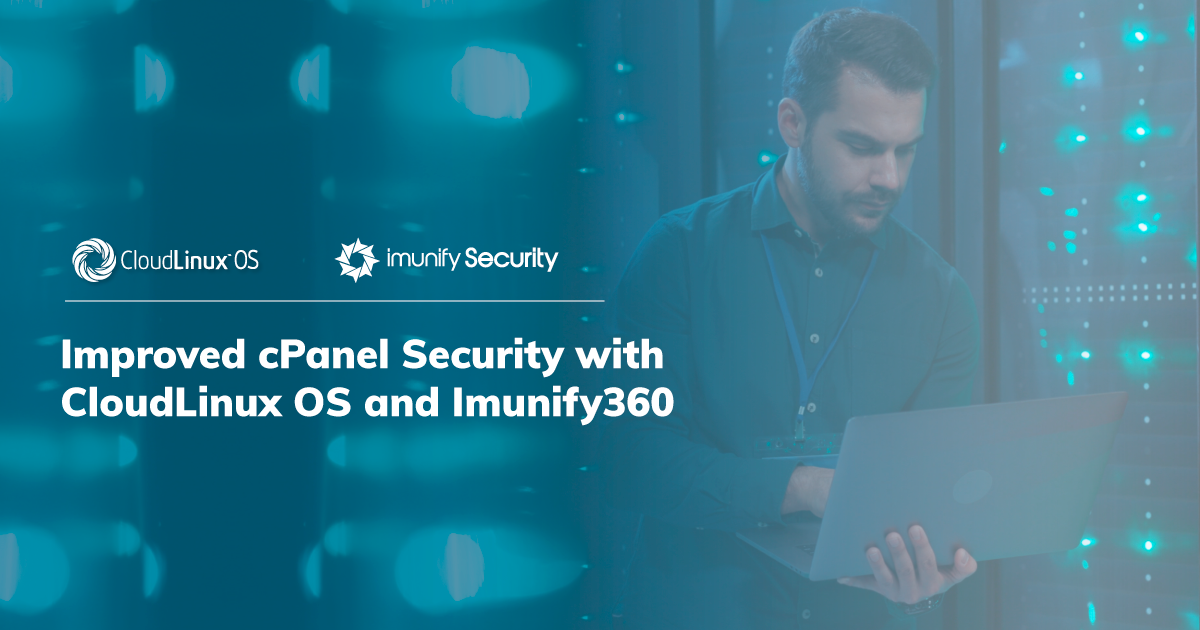 If you've worked with Linux hosting, you've probably come across cPanel, which is one of the most common tools used for configuring individual websites. For host administrators, it's critical that cPanel and the website are locked down and protected from hackers. The cPanel application has several configuration opportunities that can be used to protect websites and the hoster's server, which can be used in combination with Imunify360 for hardened security.
Why is Security in cPanel So Important?

The cPanel application is a centralized dashboard for website owners where they can manage their sites. It's usually a key element in web hosting on Linux servers providing flexibility to customers. Because cPanel controls most of a website's configurations, features, and third-party applications, locking it down is a critical component in cybersecurity.
A web hoster offers this service to customers, and each customer gets their own cPanel dashboard. This means that every site hosted on the server can have its own configurations and add-on features based on customer preferences. The cPanel application provides flexibility to website administrators but it also leaves the server open to potential vulnerabilities that can be exploited. In a shared environment, one hacked website could affect other sites hosted on the server.
Security Issues with cPanel

The cPanel application has several security features available out-of-the-box, but users making changes to site configurations can leave sites and the server vulnerable. For example, you can install and configure a firewall in cPanel but you must trust that your customers will not only install it, but configure the firewall to effectively block malicious traffic.
Your customers also have access to the Security Advisor available in cPanel. This panel helps them identify potential vulnerabilities and ranks them by severity. For example, if a security issue is highlighted in red, then it's considered high-risk and the website owner should address it and remediate the vulnerability. The Security Advisor is a great resource for website owners, but it's not a complete cybersecurity solution that can be relied upon to fully protect a server.
cPanel Security with Imunify360 and CloudLinux OS




Website owners can take several steps to protect their websites using cPanel security features. These security measures greatly reduce risk of becoming the next victim of an exploit, but it still puts cybersecurity in the hands of site owners who may not fully understand the intricacies of vulnerabilities and configurations that could leave a server open to exploitation.
Instead of relying solely on webmasters to secure their sites and the hosting server, administrators with Imunify360 get a full array of tools, alerts, reports, and cybersecurity defenses that stop exploits and detect issues with the server.
CloudLinux along with Imunify360, server Linux malware scanner, on a hosting server reduces much of the risk associated with vulnerabilities and works in collaboration with cPanel security settings. Administrators with Imunify360 and CloudLinux can stay involved with host server cybersecurity while still providing an interface for website owners to set their own security.