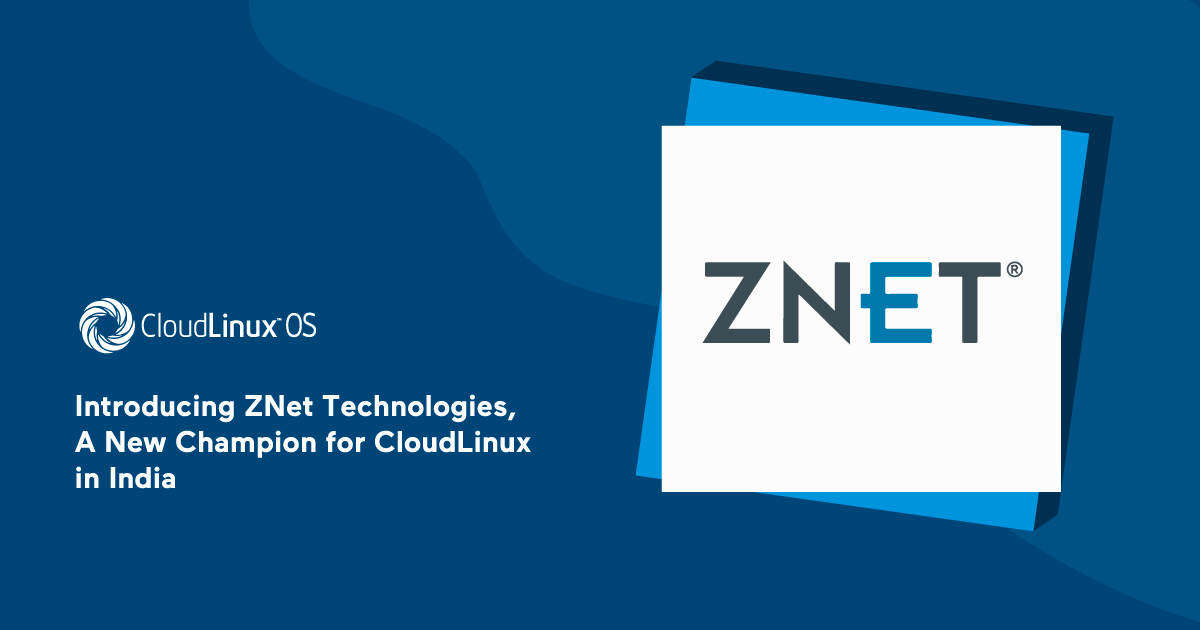 Since its launch in 2009, ZNet Technologies has always been more like a family than a company, a company with people as its greatest asset.
Based in Jaipur in the heart of India, the capital of Rajasthan state and known as the 'Pink City', ZNet Technologies' services now power more than 90,000 websites.
People plus Passion Equals Success
ZNet Technologies are a valued partner for CloudLinux products in India, and share our values and commitment to making web hosting as safe, reliable and profitable as possible.
There are two brands operating under the ZNet Technologies banner: ZNetLive, offering managed cloud services for enterprises and small/medium businesses; and RackNap, a platform for cloud services delivery and business process automation.
ZNet Technologies also boasts valued partner status with leading cloud hosting providers, such as Amazon AWS, Google Cloud, IBM Cloud, Alibaba Cloud, and Microsoft Azure.
CloudLinux are proud to have Znet Technologies's enviable reputation on our side as distributor for our range of Linux web hosting, Linux kernel live patching, and Linux cybersecurity products, and we look forward to a long and profitable partnership.