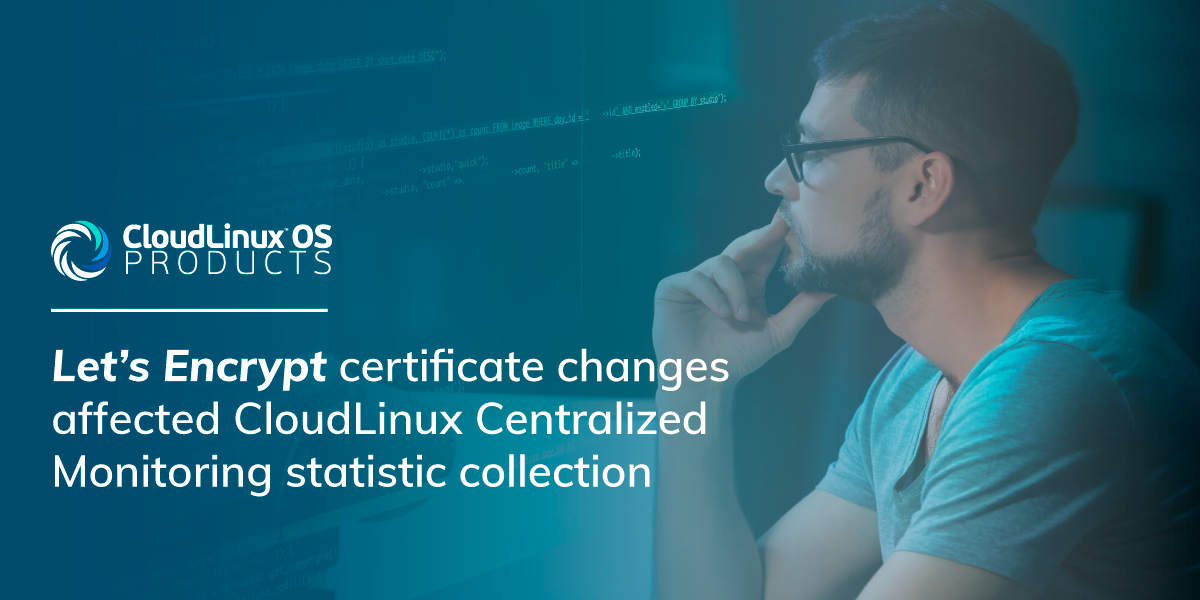 The DST Root CA X3 Expiration issue affected many services and applications.
The CloudLinux Centralized Monitoring had downtime for 24 hours from September 30 to October 1 due to the Let's Encrypt certificate change. During this time, the monitoring statistics for the CloudLinux OS Share PRO clients were not collected.
As for now, we've recovered the functionality of the Centralized Monitoring feature.
We apologize for any inconvenience caused by that.
If you have any further questions or concerns, please feel free to reach out to the CloudLinux support team.