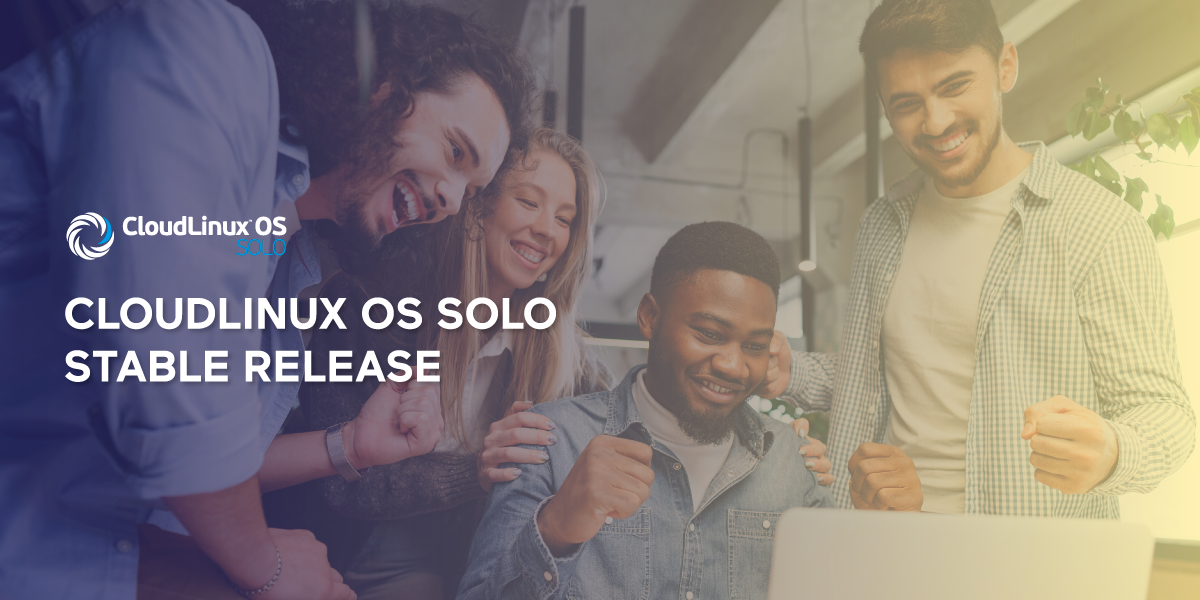 All the benefits of a secure and reliable operating system are now available for you and your customers from $4 per server.
We are happy to announce that CloudLinux OS Solo successfully passed beta testing and is fully ready to be installed on any VPSes. We received more than 400 requests for beta testing and would like to thank all our beta testers for their involvement and great job. Testing lasted more than a month and no critical bugs were indicated.
Let me remind you what features are there in CloudLinux OS Solo.
Website Monitoring
If a user hosts an unlimited number of websites, it is important to get to know what's happening. The Website Monitoring tool helps an admin to have availability and performance statistics about all hosted domains on the server. You can set the Website Monitoring tool so as to receive email notifications about errors and problems as well as daily website performance reports.
Slow Site Analyzer
The Slow Site Analyzer tool helps website owners identify PHP-related issues so that they can fix them before it affects revenue. It generates daily reports for the server administrator with information about the top N slow PHP-based URLs for all domains.
PHP X-Ray
PHP X-Ray detects performance bottlenecks across site configurations and code design and reports these issues to administrators. Administrators can then take action on a particular plugin, function, or query to improve performance.
WordPress Optimization Upcoming feature
We aim to include a single-click WordPress optimization feature that will make your CMS-based website faster. CloudLinux OS Solo will have a suite of tools specifically designed to optimize WordPress using caching modules and database optimization. Together with PHP X-Ray, site owners running WordPress on VPS can ensure their sites run at peak performance without issues and any degradation is reported to the administrator before it affects site traffic.
Now you can buy it!
You can find pricing and purchase CloudLinux OS Solo via our CLN portal. Or contact our team directly at sales@cloudlinux.com.
Changelog and update command
Please refer to this announcement for the complete list of packages and update instructions.