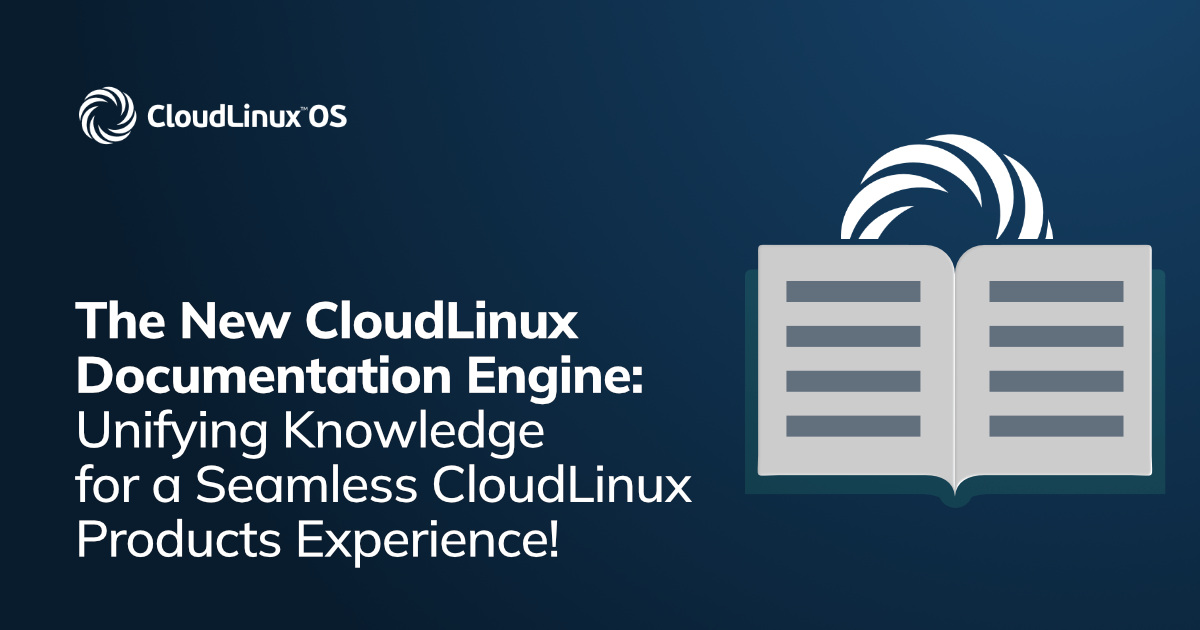 We are thrilled to announce the launch of a brand-new documentation engine, revolutionizing the way you access and interact with CloudLinux product documentation. With a range of exciting features and a refreshed user experience, this powerful tool provides a one-stop knowledge hub for all CloudLinux offerings.
Here's what you can expect from our new CloudLinux documentation engine:
A Centralized Knowledge Hub
Say goodbye to scattered resources and multiple entry points! The CloudLinux documentation hub serves as a single entry point, bringing together all our product documentation under one roof. No matter which product you're using, you'll find all the information you need in one convenient location.
Refreshed Design and a User-Friendly Interface
We have given our CloudLinux documentation a fresh and modern look, making it visually appealing and user friendly. Navigating through our vast library of documentation has never been easier. Enjoy a seamless experience with intuitive navigation, logical categorization, and easy-to-access resources.
Mobile-Friendly Experience
We recognize that you may need access to our documentation on the go. CloudLinux documentation is optimized for mobile devices, ensuring a seamless experience across different screen sizes. Dive into our knowledge base from your smartphone or tablet whenever and wherever you need it.
Community Engagement
Learning from and collaborating with fellow users has its own charm. While exploring CloudLinux documentation, you can easily get access to our user-friendly forum, where you can connect with other CloudLinux enthusiasts, share experiences, ask questions, and exchange knowledge. Join the community, engage in discussions, and uncover new insights together!
Support
We understand the importance of providing prompt assistance when you need it. Our new documentation empowers you to access support effortlessly. Whether you have questions, encounter issues, or need clarifications, our support contact feature allows you to reach out to our dedicated support team directly from within the documentation platform.
Getting the Most out of CloudLinux Documentation
At CloudLinux, we are committed to continuously improving your experience. With our new documentation engine, we aim to provide you with a powerful tool that simplifies your learning, increases productivity, and empowers you to make the most of our products.
Head over to the CloudLinux documentation engine and explore the possibilities. We can't wait for you to experience the enhanced knowledge base firsthand.
Should you have any questions, suggestions, or feedback, our support team is just a click away. We value your input as we strive to make our documentation engine even better.
Thank you for being part of the CloudLinux community. Together, let's embark on a journey of seamless knowledge discovery and unrivaled product expertise!
Happy exploring!