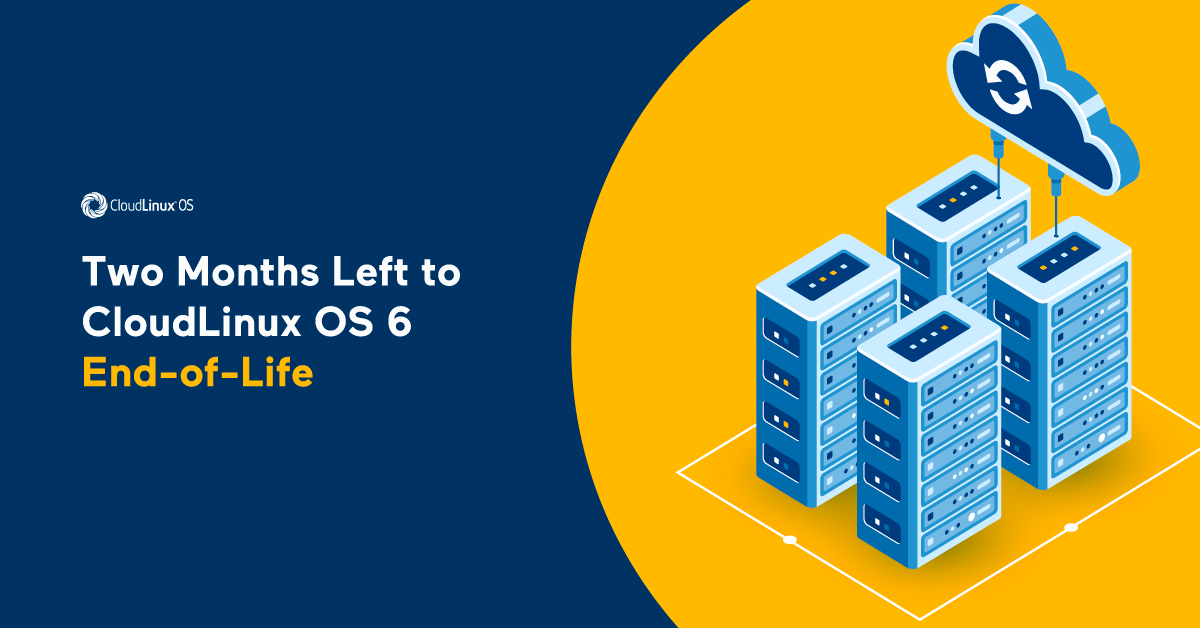 If you're running CloudLinux OS 6, you should know (or already be aware) that our product's end-of-life is coming to an end November 30, 2020. If you're not ready for the change, CloudLinux has you covered — we're extending support for CloudLinux OS 6 until June 30, 2024 automatically if you choose not to upgrade to CloudLinux OS 7. By extending support until 2024, you can even skip CloudLinux OS 7 with plenty of time to upgrade to OS 8 instead.
Why Do You Need Extended Support?
Software that reaches its end-of-life is no longer supported by developers, which means that you no longer receive critical security patches, updates, or feature changes. Unsupported software that receives no security patches could be vulnerable to future exploits, meaning your servers and devices could be targets. With extended CloudLinux OS 6 support, you still get patches and updates as usual until 2024, giving you plenty of time to update to CloudLinux OS 7 or 8.
Extended Support is Automatic
If you're wondering what you need to do to subscribe to extended support, we automatically extend your support on December 1, 2020. Support continues every year until June 30, 2024 when OS 6 is officially retired.
What Does CloudLinux OS 6 Extended Lifecycle Include?
CloudLinux OS 6 Extended support covers everything supported currently including critical hosting applications such as Apache, PHP, MySQL, glibc, OpenSSL, and OpenSSH.
How Much Does It Cost?
Subscription prices for extended support are tiered based on the amount of time needed to upgrade to more recent CloudLinux versions. For the first year, clients using CloudLinux OS 6 extended support will be charged 10% above our current standard pricing. For the second year, pricing is 20% above our current standard subscription cost, and at the third year, pricing for extended support is 30% above our current standard subscription cost until support ends in 2024.
Free for CloudLinux OS+ Customers
CloudLinux OS+, our newest operating system, will include extended lifecycle support for CloudLinux OS 6 for free to our OS+ customers.
Conclusion
If you need time to upgrade, CloudLinux offers extended support for OS 6 to give our clients the ability to delay deployment until 2024. No need to do anything if you need extended support. We'll automatically add it to your subscription so that clients can conveniently leverage extended support for all necessary security patches and updates.