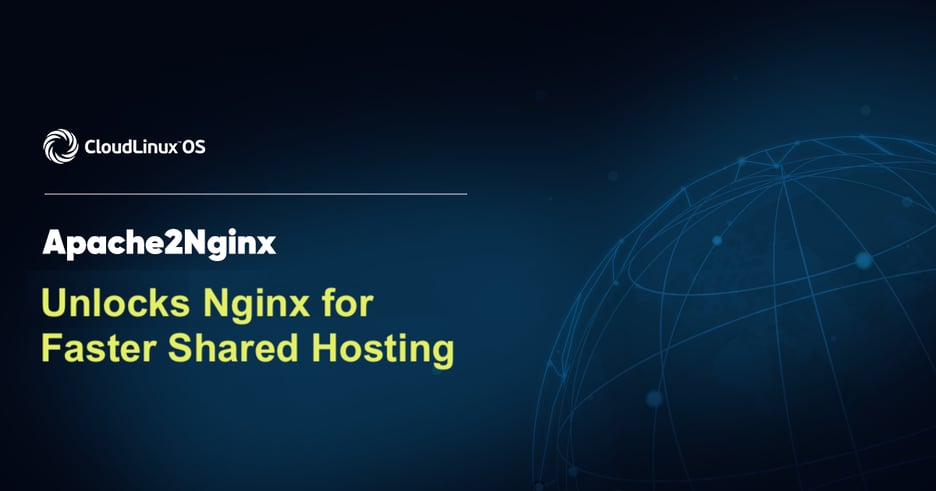 We are thrilled to introduce a groundbreaking solution tailored to enable your CloudLinux servers ca: Apache2Nginx. Imagine seamlessly migrating to more powerful Nginx, with adapted settings for the hosting environment, and without compromising Apache's distinctive functionality. Apache2Nginx makes this a reality. The Beta version of Apache2Nginx is available for all CloudLinux OS users and allows significantly boost your web server performance, by serving the static files faster, as shows our tests to double the performance. We are now looking forward to seeing feedback results from our customers.
Apache2Nginx allows for automatic switching from Apache to Nginx web server without any adjustments to server operations. Provide seamless support for your users' .htaccess files while transitioning to the high-performance Nginx environment.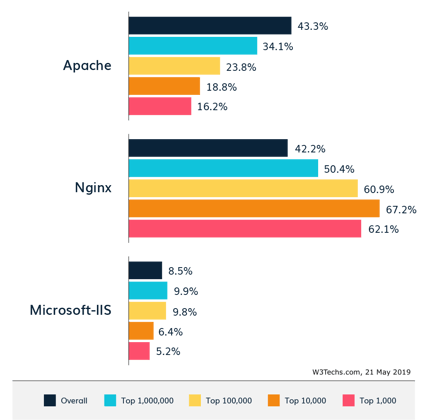 Alternative approaches often involve simply employing a proxy_pass directive within Nginx to forward requests to Apache. Consequently, Nginx primarily serves as a proxy without fully leveraging its static file serving capabilities.
Unlike alternative solutions, CloudLinux's Apache2nginx takes a dynamic and real-time approach by automatically converting .htaccess files into Nginx configuration format. Our solution enables easy website hosting on Nginx and relies on the proxy_pass to Apache only when dealing with complex Apache setups that are tricky to directly convert into the Nginx format.
This proactive adaptation effectively resolves any proxy or caching concerns that previously caused challenges when incorporating Nginx into shared hosting environments. Apache2Nginx solution allows to optimize the use of both servers while maintaining the simplicity and efficiency of Nginx's hosting capabilities.
Why Nginx is better for your Hosting then Apache:
While Nginxs offers superior performance, it has not been seamlessly adapted to the hosting environment and is not fully compatible with essential hosting functionalities. Apache2Nginx empowers hosters to retain all necessary hosting server settings and software compatibility, alongside the efficient Nginx environment. The main challenge with NGINX is its lack of support for .htaccess syntax. Through, Apache2Nginx virtually enables Nginxs to support .htaccess files by automatically converting them to the Nginx configuration format. This allows users to edit and manage .htaccess files in the format familiar to them, eliminating the need to learn the Nginx configuration format, all while harnessing the power of Nginx.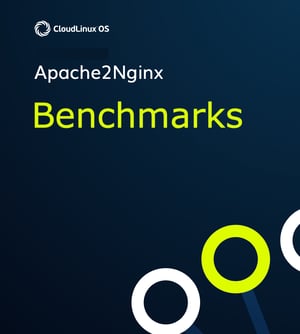 Website Speed: Witness a remarkable reduction in Time To First Byte (TTFB) for static requests performance. Your users will experience a significant speed enhancement for CSS, Javascript, images, and other media and static files.



Smooth Hosting Transition: Apache2Nginx offers an intuitive migration path, ensuring a seamless shift on cPanel hosting servers while maintaining operational continuity.




Performance Boost: Allows to enhance server performance with a 102% surge in the request rate metric compared to your Apache server. Learn more about performance benchmarking research.


Inclusive Offerings: As an added advantage, Apache2Nginx seamlessly integrates with any CloudLinux OS OS edition at zero cost. This investment extends both functionality and value.


Economical Efficiency: Bid farewell to the need for hardware upgrades. Apache2Nginx's resource usage efficiency translates to tangible financial savings, eliminating the necessity for constant hardware enhancements.


Seamless Integration: Installation is as simple as a few commands, requiring no adjustments to your server operations. It's an out-of-the-box experience designed to streamline your workflow.



Security: While both web servers can be configured securely, Nginx is often praised for its default security settings and lower attack surface.





Hot reboots: Nginx supports hot reloading of configurations and software updates without disrupting active connections, ensuring a smooth experience for hosting customers and their website visitors.




Signup for the Beta Program Now:
The time for action is at hand. Elevate your hosting offerings to unparalleled heights. ☝️ Enroll in the Apache2Nginx beta program here and receive installation instructions via email 📩.