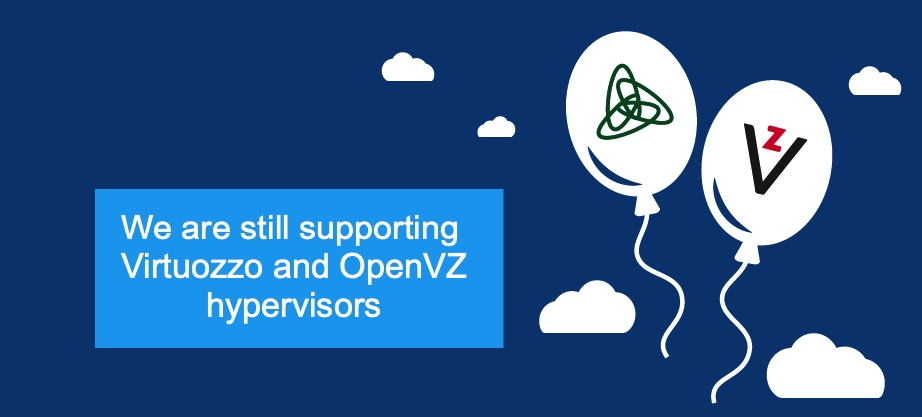 This spring, we announced the end of support for Virtuozzo and OpenVZ and then prolonged the support but I'm still receiving questions from our clients. Now, I'd like to clarify the situation and clear up your doubts about our plans regarding Virtuozzo and OpenVZ support.
As you might know, Virtuozzo and OpenVZ provide both container & hypervisor virtualization. As for CloudLinux, we are planning to end the support for the Virtuozzo and OpenVZ containers. But we will continue the support for the Virtuozzo and OpenVZ hypervisors. And hypervisor virtualization is the same as for Xen/KVM/VMware. See more in our documentation.
So, don't worry if you are running Virtuozzo and OpenVZ, you will still be able to use CloudLinux OS but you will need to run hypervisors.