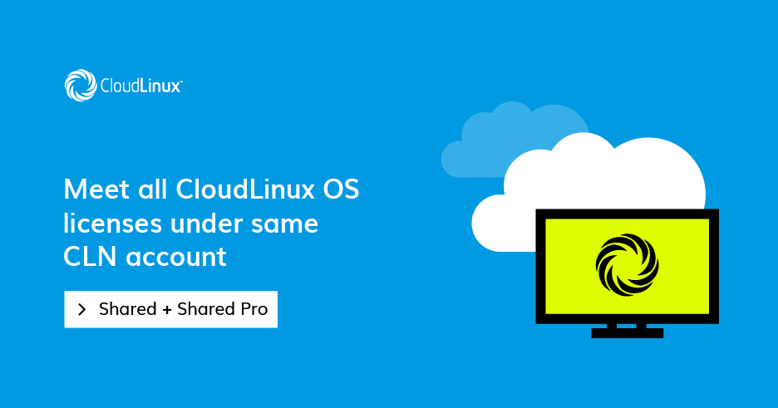 We are thrilled to announce a technical improvement that simplifies license management for our customers. We have integrated CloudLinux Shared and Share Pro products into a single CloudLinux Network (CLN) user account, eliminating the need for multiple accounts. This integration streamlines access to both license types, simplifying administration and reducing operational complexities.
For customers with IP-Based Licenses
Hosting providers using IP-based licenses must note the updated REST API specifications for registering, updating, and removing licenses. The product type identification has been revised: previously, 1 represented CloudLinux Shared Pro, but now 1002 should be used in API calls for IP-based licenses. We strongly recommend referring to the official CloudLinux REST API documentation for a seamless transition.
Adding a New Product Type to Your Account
Enabling the consolidated license management feature is simple. Log in to your CLN account, access the dashboard, and navigate to account settings. Check out the new product types under the Products menu in your CLN account.